Selangkah Biz FAQ (English)
What is Selangkah BIZ?
Selangkah BIZ is a unified Payment Solutions that allows your business to move towards a cashless business environment to ensure safe, secure and smooth transactions.
- Accept customer payments from all their preferred e-Wallet providers.
- Quick & Simple transactions / payment process.
- Easy viewing and management of day-to-day transactions
- Auto Receipt/invoice generation.
Who is eligible to sign up for this application?
Any registered business in Malaysia.
I am keen to sign up. What is the list of e-Wallet providers can be accepted via this application?
You can accept payment from the majority of E-wallet providers in Malaysia.
- Available now: KiplePay, Boost, TnG eWallet, GrabPay, AliPay, RazerPay, Wechat Pay (China)
- Coming soon: Maybank QRPay, ShopeePay
Is there any sign-up fee?
No sign-up fee for registration with Selangkah BIZ
Is there any annual fee? No annual fee.
Free for life.
Is there any transaction fee?
Yes. Please refer the rate table here: https://pay.selangkah.my/merchant-rate/
What is the mobile phone requirement for this application?
Any mobile phone with android version 5 and above. You may download the application via Google Play Store.
I'm an iPhone user. Can my business use this application?
The iOS version is coming soon.
Can this application accept credit card / debit card?
Not available at the moment. It is coming soon.
How long does it take to reimburse payment to merchant after a transaction?
T+2 (2 working days after transaction).
I have some questions. How do I contact Selangkah's customer support team?
Our customer service is here to help. You may reach us at 1-800-22-6600 or email us at [email protected].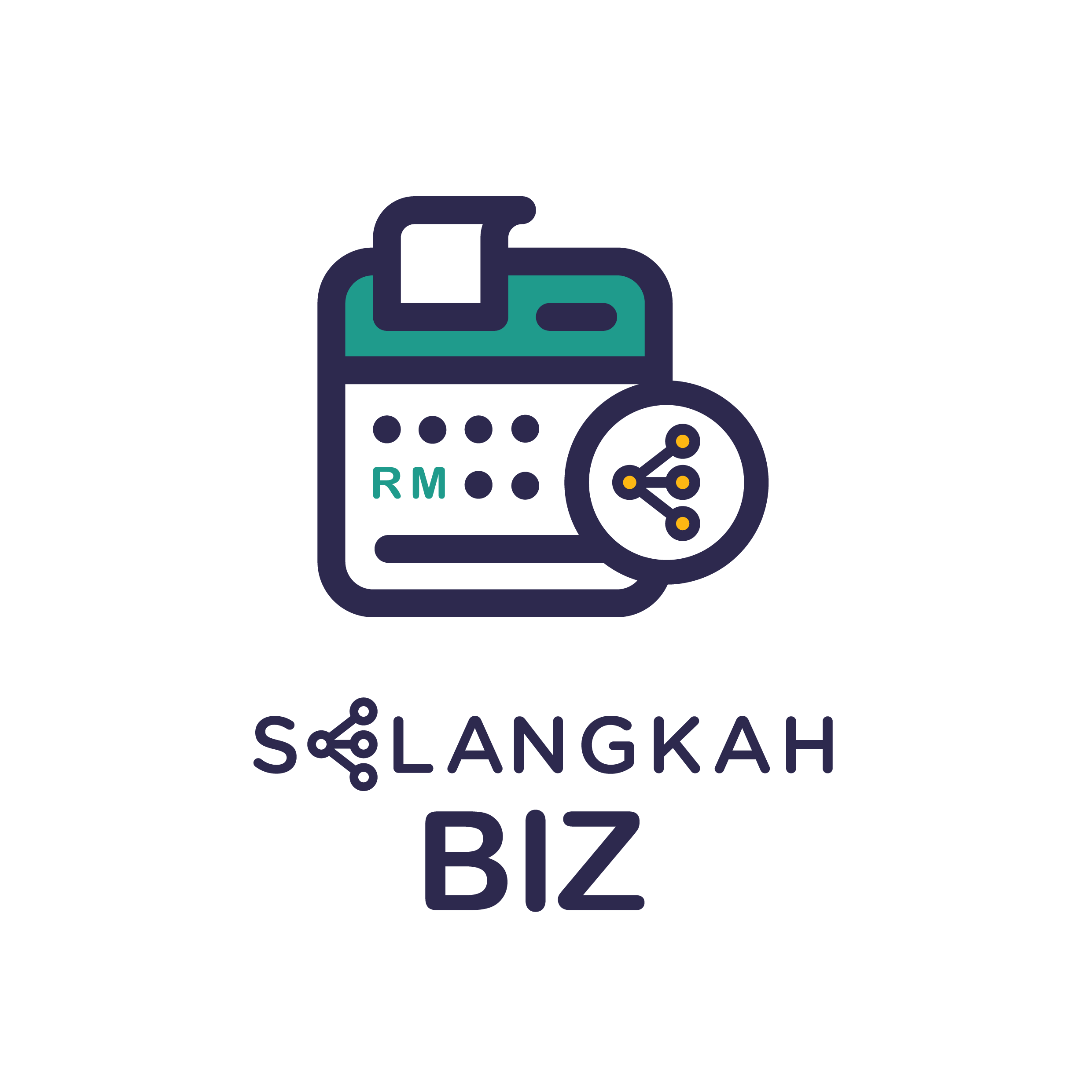 Selangkah Biz FAQ (BM)
Apa itu appliaksi Selangkah BIZ?
BIZ adalah applikasi yang membantu perniagaan anda bergerak menuju persekitaran perniagaan tanpa tunai untuk memastikan transaksi yang selamat, terjamin dan lancar.
- Terima pembayaran pelanggan dari e-Wallet pilihan mereka.
- Urus niaga / proses pembayaran yang Cepat dan Mudah.
- Mengurus transaksi harian dengan mudah
- Penjanaan resit / invois automatik.
Siapa yang layak mendaftar untuk permohonan ini?
Semua perniagaan berdaftar di Malaysia
Saya berminat untuk mendaftar. Apakah senarai penyedia e-Wallet yang dapat diterima melalui aplikasi ini?
Anda boleh menerima pembayaran dari penyedia E-wallet di Malaysia.
- Sedia ada: KiplePay, Boost, TnG eWallet, GrabPay, AliPay, RazerPay, Wechat Pay (China)
- Akan datang: Maybank QRPay, ShopeePay
Ada yuran pendaftaran?
Tiada yuran pendaftaran untuk pendaftaran dengan appliakasi Selangkah BIZ
Ada yuran tahunan?
Tiada yuran tahunan. Percuma seumur hidup.
Ada yuran transaksi?
Ya. Sila rujuk jadual kadar di sini:
https://pay.selangkah.my/merchant-rate/
Apakah keperluan telefon bimbit untuk aplikasi ini?
Mana-mana telefon bimbit dengan versi android 5 ke atas. Anda boleh memuat turun aplikasi melalui Google Play Store.
Saya pengguna iPhone. Bolehkah perniagaan saya menggunakan aplikasi ini?
Versi iOS akan datang.
Bolehkah aplikasi ini menerima kad kredit / kad debit?
Fungsi ini akan datang.
Berapa lama masa yang diperlukan untuk membayar balik kepada peniaga selepas transaksi?
T + 2 (2 hari bekerja selepas transaksi).
Saya ada soalan. Bagaimana saya menghubungi pasukan sokongan pelanggan Selangkah?
Perkhidmatan pelanggan kami sedia membantu. Anda boleh menghubungi kami di 1-800-22-6600 atau menghantar e-mel kepada kami di

[email protected]

.